I felt the need to aquire some filigree, good news, this is what they grew into!
The earring wires are handmade, sterling silver. So pretty!
I especially love the new technique used for the bail on this piece.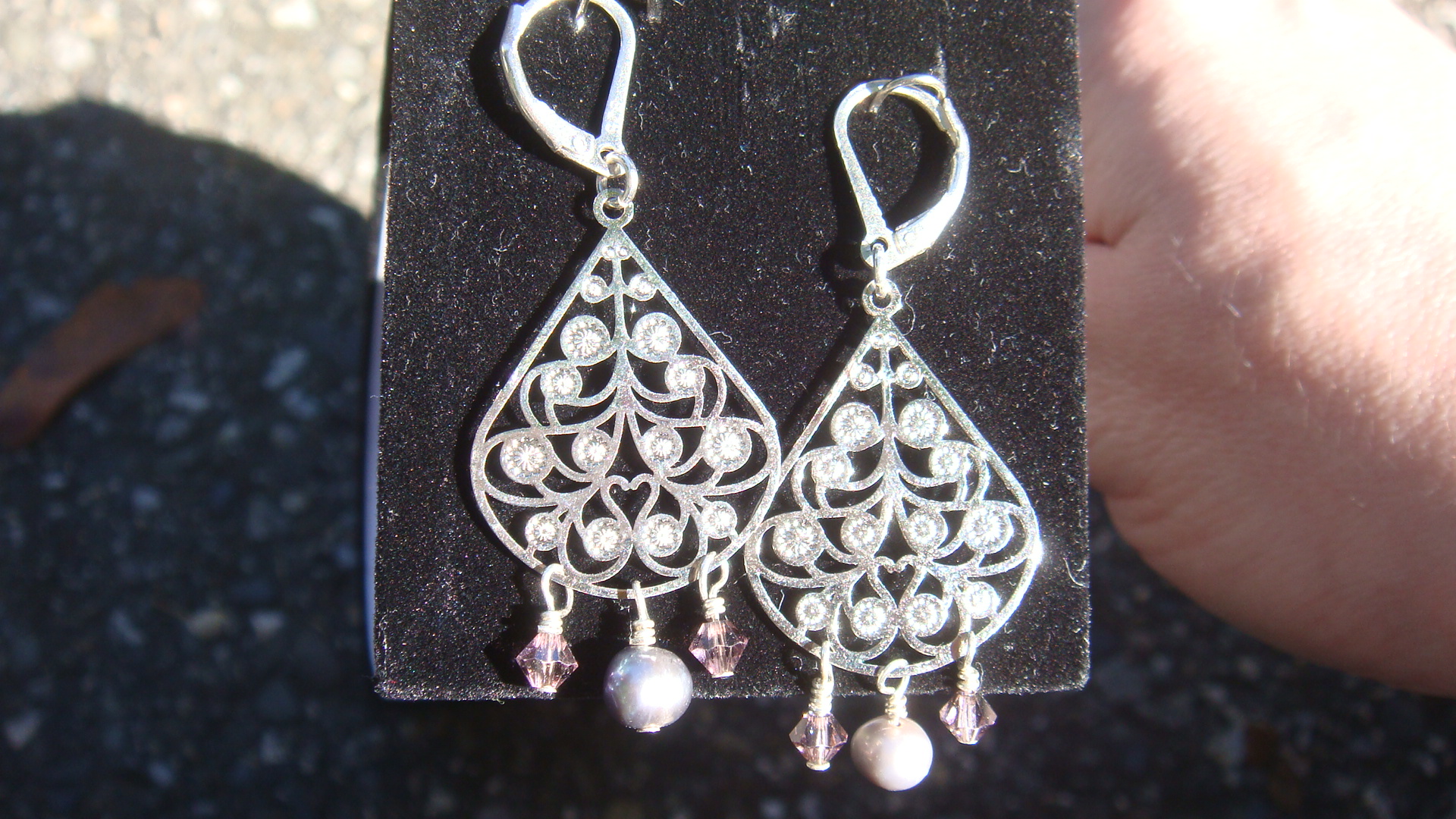 Cute dangle earrings, With sterling silver leverback clasps.
Filigree even finished this butterfly pendant off right.
Cute earrings, with two different filigree pieces. You can buy these here: https://www.etsy.com/listing/207113108/copper-key-earrings
These labradorite stones are so cool. They flash blue in certain light.